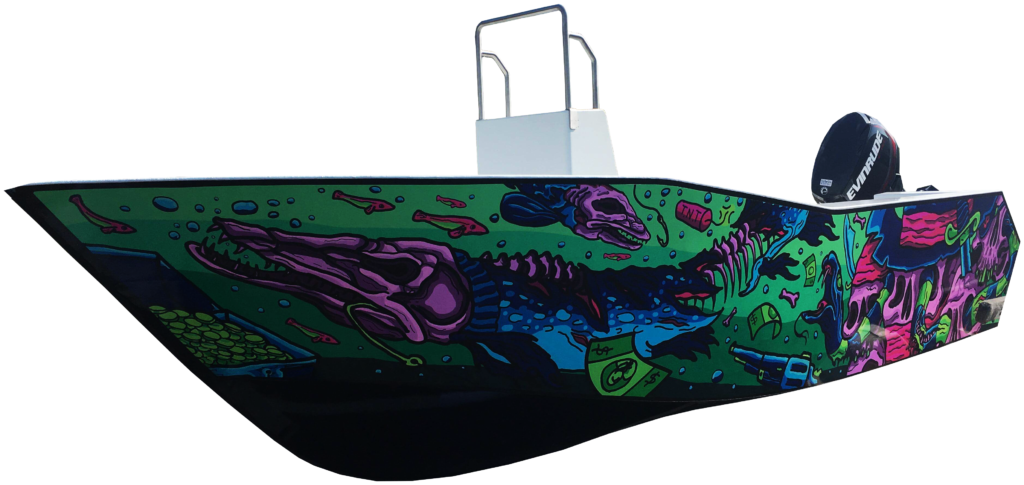 These boats come with optional art that is created to customer preference and will never be duplicated
At Outlaw Boats, we are strong believers in making products that last!
We use Stainless Steel because it is sharp looking and does not corrode.
Our hulls are fully TIG welded and tested for leaks ensuring our products maintain performance and durability for the years to come.
We paint our aluminum so it doesn't oxidize.
As boaters, we appreciate staying dry on our journeys. Our hulls are built with a full reverse chine, never allowing any spray past a certain point.
We love to think outside the box! For custom orders we will work with the customer and come up with a general layout. If a customer wants to add on to an already made boat, changes can be made. We have the capability of doing complex systems and we only work with top of the line electronics.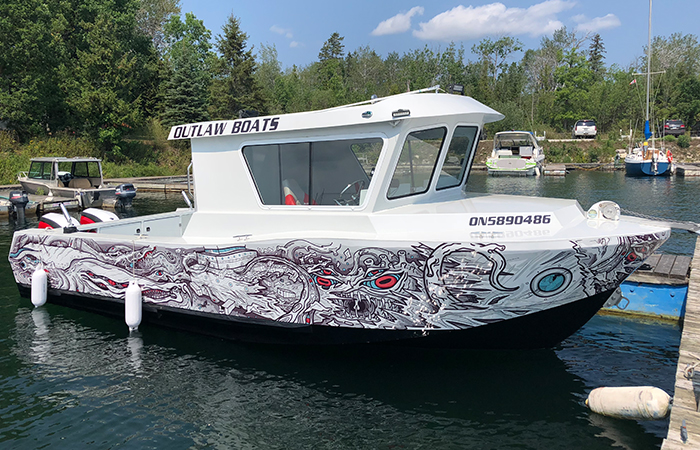 Wanting a boat for big water fishing, Outlaw Boats was a result of two innovators always wanting to try new things and building an aluminum boat that fit their needs. We base our products around what boaters look for in boats and apply that in our work. We take pride in our craftsmanship and are proud to make boats that are unique and built to customer needs. Located in Sudbury, Ontario in our 55,000 Sq Ft. shop, we are capable of building just about any size/design of boat. With experience and knowledge in the fabrication industry, we can manufacture just about everything.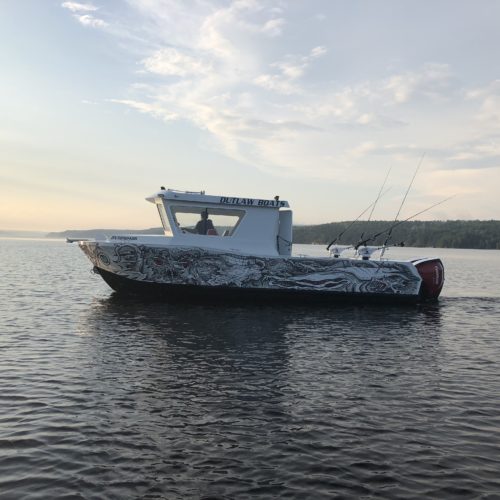 SportFisher
With built in livewells, spray down hoses, and optional fish cleaning stations, these boats are made for fishing. A spacious deck and hard top cabin makes fishing easy and comfortable. Open center console or hard top is optional.
Sizes(Feet): 21, 24, 27, 30, 34, 36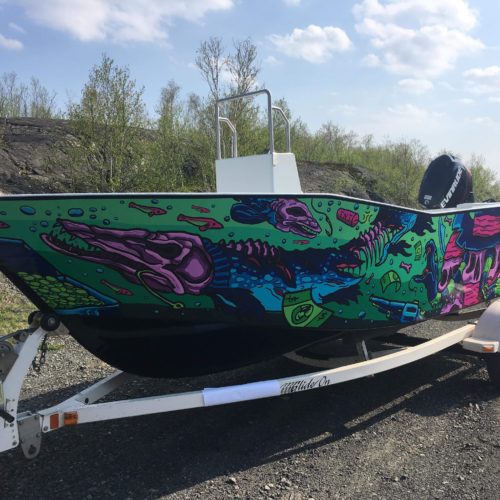 Orca
Manufactured with is a deep hull build that allows for smooth cruising in any water. With the raised bow and curvy sides, this boat is slick looking and flashy. These boats are generally used for smaller lakes and cruising.
Sizes(Feet): 16, 20, 24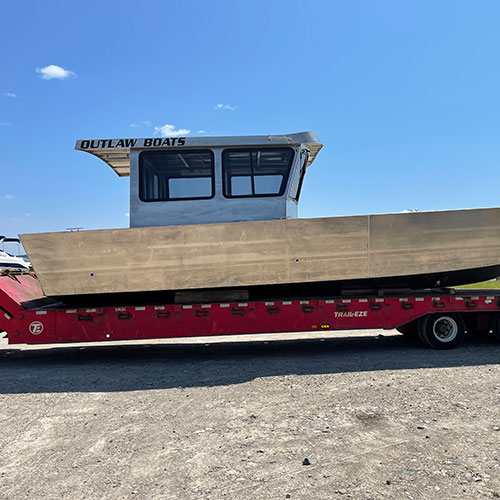 Landing Craft
Built strong and are made to transport goods. With a ramp on the bow of the boat, they are able to allow vehicles to drive on and/or allow easy loading of items. Based on a SPECMAR INC design, these boats are great for hunting, moving goods, and contracting.
Sizes(Feet): 21 - 56